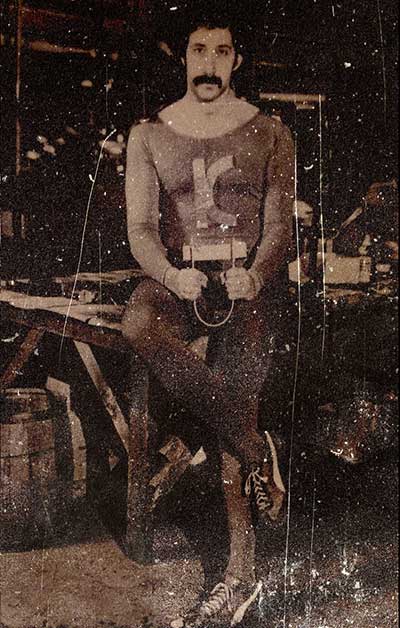 THE BEGINING
With $1500, some ingenuity, creative security ideas, and a Volkswagen Van, Michael Zane was able to invent the first U-Lock and travel around the US spreading the message of need for bicycle security. Thus Kryptonite was born.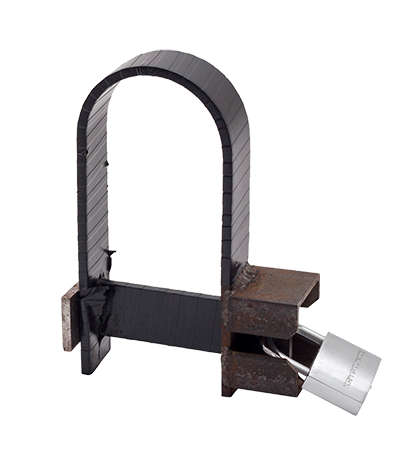 THE LEGEND BEGINS
A legendary test for Kryptonite's new bicycle locks came in 1972. The Second Avenue Bicycle Shop in New York City locked a three-speed bicycle to a signpost in Greenwich Village under Kryptonite founder Michael Zane's direction. Although all of the removable parts were immediately stripped by thieves, the bicycle itself remained for thirty days and thirty nights. The Kryptonite lock and the bike frame were still in place, even though the lock had been attacked numerous times. Publicity from this event gave Kryptonite the boost it needed, forever changing the face of bicycle security.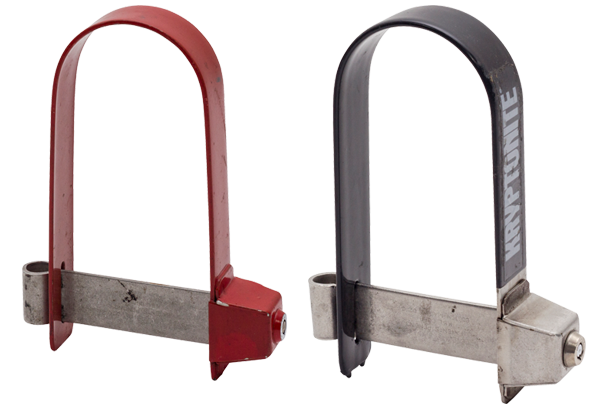 K3 U LOCK
Introduction of an integrated locking mechanism. Designed the first carrying bracket for locks.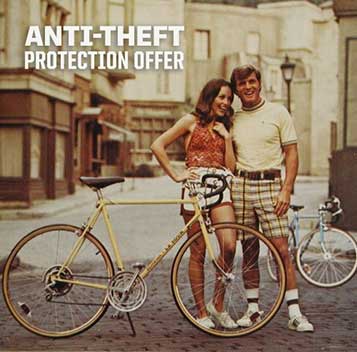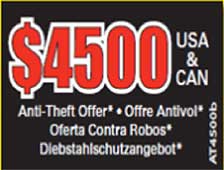 ANTI-THEFT PROTECTION
Kryptonite introduced its Anti-Theft Protection Offer. This optional offer set a security category standard and proves Kryptonite stands behind its products, and gives customers an additional peace of mind. Often imitated, never duplicated.
K4 U LOCK
Revolutionary lock design with a unique bent food for ease of use. High grade steels hardened for a strong and light lock. Overhead Cam with locking power to provide strength and durability to withstand thieves' attacks.
HONORED WITH BOTH MECHANICAL AND AESTHETIC AWARDS:
1983:
NEW YORK MUSEUM OF MODERN ART
1988:
GERMANY'S MUSEUM OF UTILITARIAN ART AWARD
1988:
JAPAN'S GOOD DESIGN PRIZE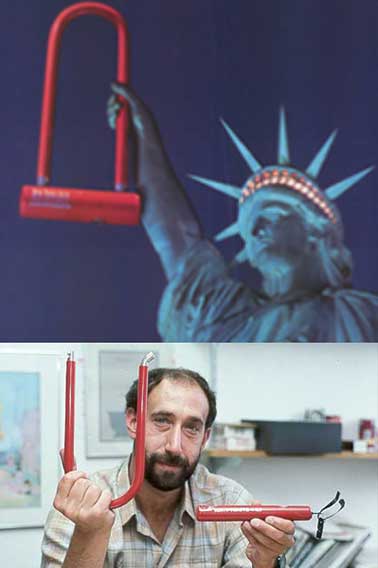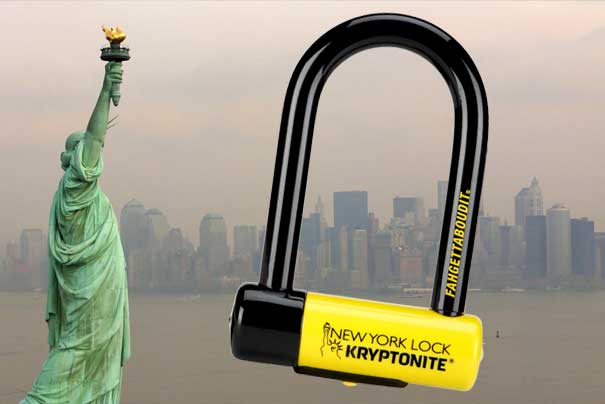 THE NEW YORK LOCK
After receiving an unusually high number of Anti-Theft Protection claims coming from the 4 zip codes in New York City in 1989, Kryptonite was forced to drop stop offering its Anti-Theft Protection Offer in this city. Not recognizing this turn of events as a loss, but a challenge, Kryptonite reinstated the offer in 1994 with the release of the New York Lock, which has become a flagship lock for the company.
THE LEGEND GROWS . . .
Twenty-two years later, Kryptonite returned to the streets of the Big Apple to test its latest innovation - The New York Lock. In April, 1994, the New York Post laid down the ultimate challenge: Could Kryptonite's New York Lock last 48 hours on the toughest streets of New York? Michael Zane and Neil McDaid, Director, Product Development and Design, set out to prove, once again, Kryptonite was up to the test.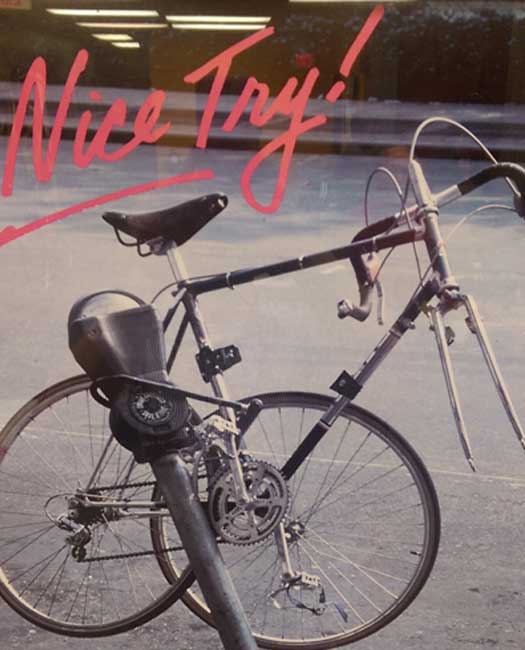 In a city where over 100,000 bikes were stolen each year, Kryptonite and the New York Post took a brand new, bright green Univega road bike worth $600 and locked it to a parking meter in the East Village; the "Bermuda Triangle" of New York bicycle thievery. For a full 48 hours, the bike remained locked on the corner of Avenue A and 11th Street.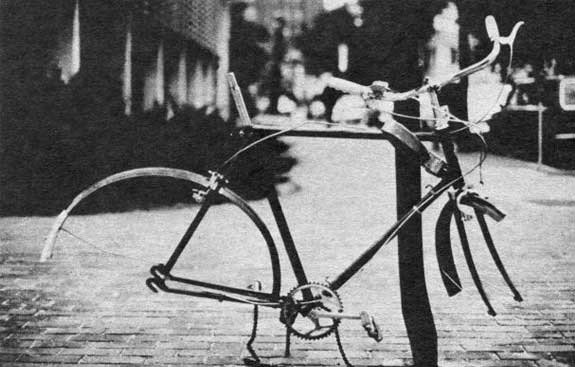 The Ingersoll-Rand Company acquires Kryptonite Corporation to add to its residential-security portfolio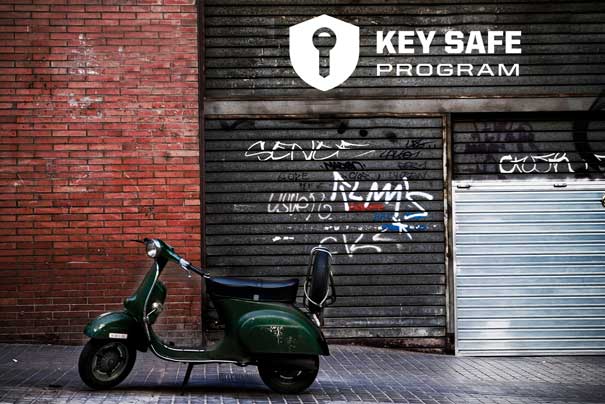 KEY SAFE PROGRAM
In 2001 Kryptonite launched their Key Safe Program. This program continues to allow riders with Kryptonite locks to register their keys. In the event that a rider loses their keys, Kryptonite will replace the first two keys free!
Publications such as Bicycling, Fortune, The Wall Street Journal, US News & World Report as well as a host of others continued to advertise Kryptonite products as the best on the market.
LOCK EXCHANGE PROGRAM
It was discovered that our industry-standard tubular cylinder could be compromised with a household item. In order to fix this problem, a voluntary lock exchange program was created. Kryptonite is the only company in the world that offered such a comprehensive plan to customers, taking its 'legendary customer service' pledge to new heights.
Replaced over 400,000 locks in 21 countries for free.
Re-engineered 9 years' worth of products in one year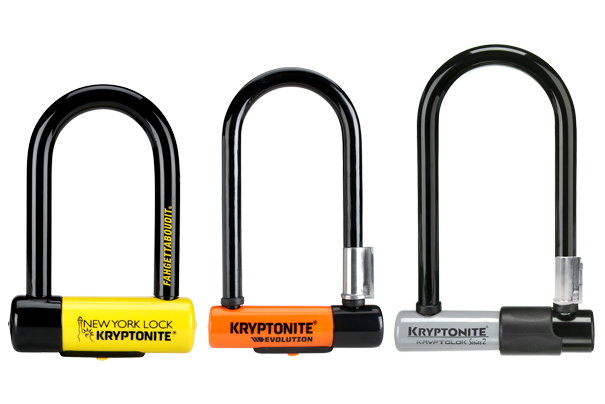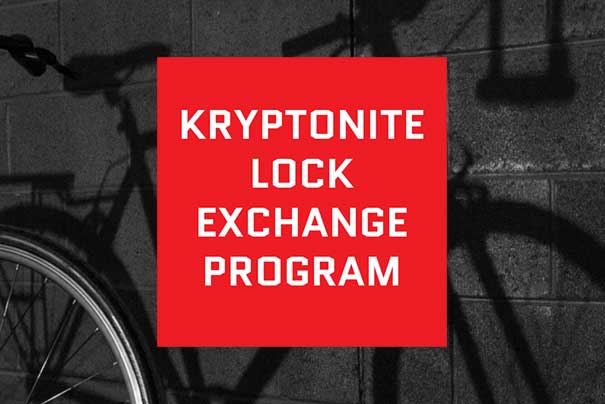 Color Coding
Now immediately recognizable color-based security scale introduced.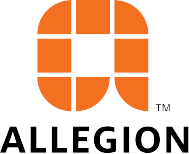 Kryptonite becomes part of Allegion PLC through the spinoff of Allegion from Ingersoll-Rand. This separation allows Allegion to focus solely on commercial and residential security businesses.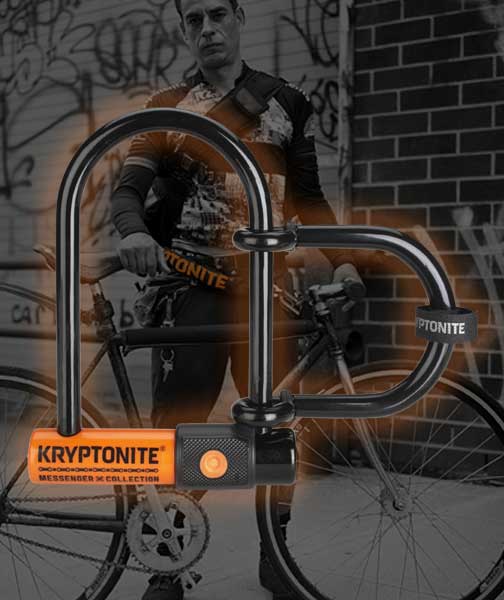 MESSENGER COLLECTION
The Messenger Collection was introduced. Urban security design by Bike Messengers. Kryptonite teamed up with some of the greatest Messenger minds to help development of the Messenger Collection. From initial brainstorming to concept selections through product testing and even packaging design, the Messengers had majority rule – every step of the way. The final result consisted of multiple products that fit the 3 key needs of the Messenger community:
1. Flexibility/Fit – Locks that maximize the number of places where it is possible to lock a bike.
2. Durability – Keys that do not break and can operate under heavy use.
3. One Lock Solution – Security which increases the ability to properly secure a bike without having to carry two locks.
GRAVITY LINE
Kryptonite released its Gravity Line (WheelNutz and WheelBoltz). This innovative wheel security solution is easily installed and removed without the need for special keys.
The Gravity Line harnesses the power of gravity to prevent the removal of wheels. When the bike is upright, the WheelNutz and WheelBoltz are locked and can only be unlocked with the bike turned upside down.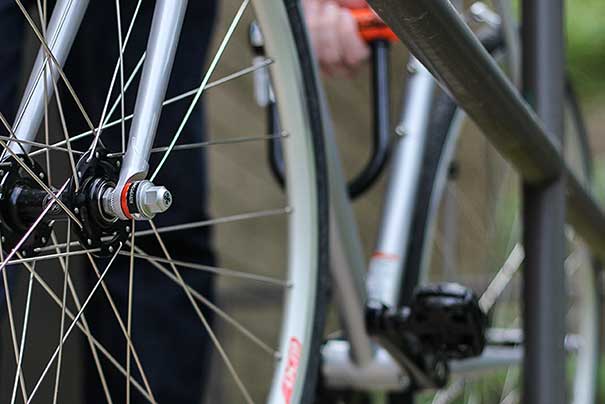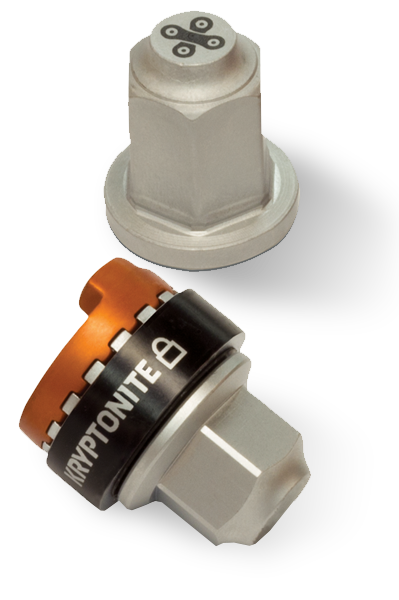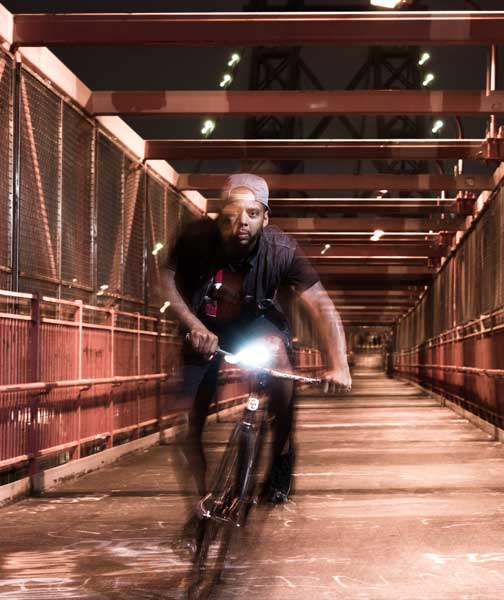 For over 40 years, Kryptonite has been your dependable, high quality Lock provider, ensuring your ride is ready to get you where you want to go. Now, let us light your way with our street light series. Offering a complete set of usb rechargeable bicycle lights. Kryptonite will now be your dependable light provider focused on keeping.
YOUR SAFETY & SECURITY. . . OUR PRIORITY.